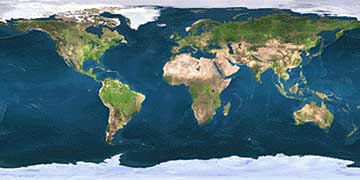 NORTH AMERICA | SOUTH AMERICA | EUROPE & EURASIA | AFRICA
MIDDLE EAST | ASIA | AUSTRALIA & THE PACIFIC

COMPREHENSIVE LIST OF CURRENT SITES

elcome to Mysterious World's online maps section! This section allows you to search for mysterious places around the world with a new easy-to-use visual interface. Simply click on that part of the world that you wish to search in, and you will zoom in to that area. Further map levels allow you to zoom in to view area sites all the way down to the local level — including site diagrams, photos, links to related Mysterious World articles, and even lists of links to other relevant websites. Please note that countries are added to the map list only if they contain at least one or more mysterious places that have been covered in the Mysterious World quarterly. Eventually most, if not all, countries will be included as our articles cover more and more mysterious places around the world each quarter. If you have any questions or suggestions, please e-mail the Webmaster at publisher@mysteriousworld.com . Thanks for visiting!



North America
United States: Midwest: Illinois: Cahokia


United States: Midwest: Illinois: Piasa Bird
United States: Midwest: Wisconsin: Aztalan
United States: South: Arkansas: Carpet Rocks


Africa
North Africa: Egypt: Pyramids & Sphinx